Flatbed Trucking & Logistics For The Oilfield Pipe Industry
Since 1895 we have provided Flatbed, Rail, Pipe Logistics, and Import/Export transportation services to the Oilfield Industry in TX, LA, MS, OK, AR and NM.



We specialize in all your pipe transportation and storage needs. Call or email us today to handle your pipe hauling and storage requests. Some of our in-house solutions include:
R

Company Fleet of over 40 tractors, 110 flatbeds, Owner-Operators and Third-Party Logistics

R

Private rail spur serviced by BNSF and Union Pacific for Shipping and Receiving

R

Houston port pickups

R

2 storage facilities in the Houston, TX area

R

Pipe Cutting Services up to 22" OD

R

Pipe Inventory Management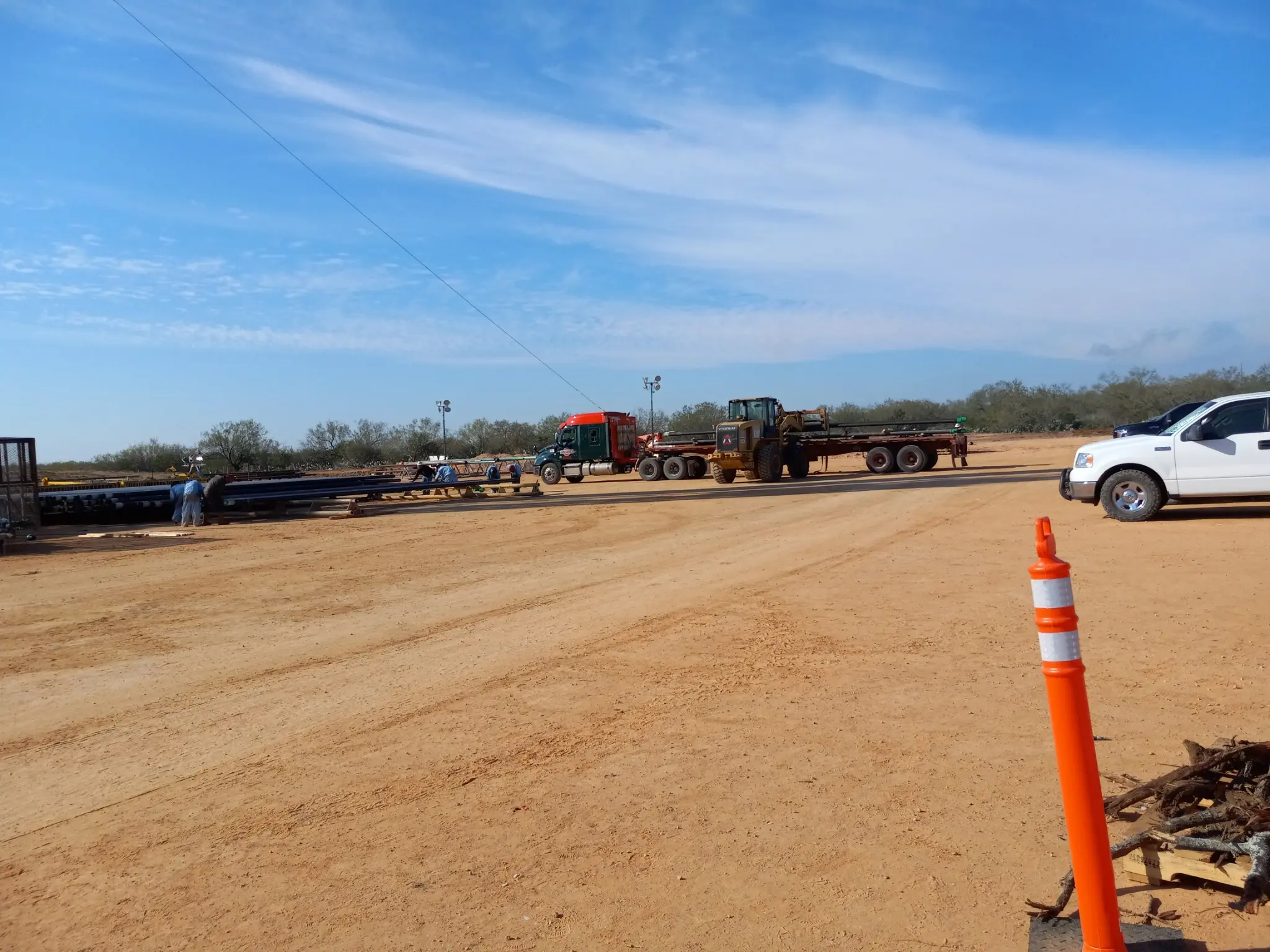 Flatbed Pipe Transportation
We service local and national firms that use and manufacture pipe in various markets, including energy exploration and production, oilfield pipe manufacturing, oilfield service and oil country tubular goods manufacturing. Our Value Added Trucking services handles your material from pick-up to delivery.
Value Added Flatbed Trucking Services
As a full-service provider of oilfield transportation services, our value-added services, are designed to ensure constant communication and project execution for the reliable trucking of goods throughout the entire transportation process.
In order to provide a superior transportation experience, we provide:
Experienced truck supervisors to accompany projects of 5 or more trucks to oilfield locations and 8 or more trucks to shore bases or upon request
Trucks are equipped with PeopleNet for communication and GPS tracking
 24/7 dispatch capabilities
Extra trailers can be spotted for "convenience" loading /unloading to reduce driver waiting times at our yards and used to pre-load at other yards to reduce detention and callout charges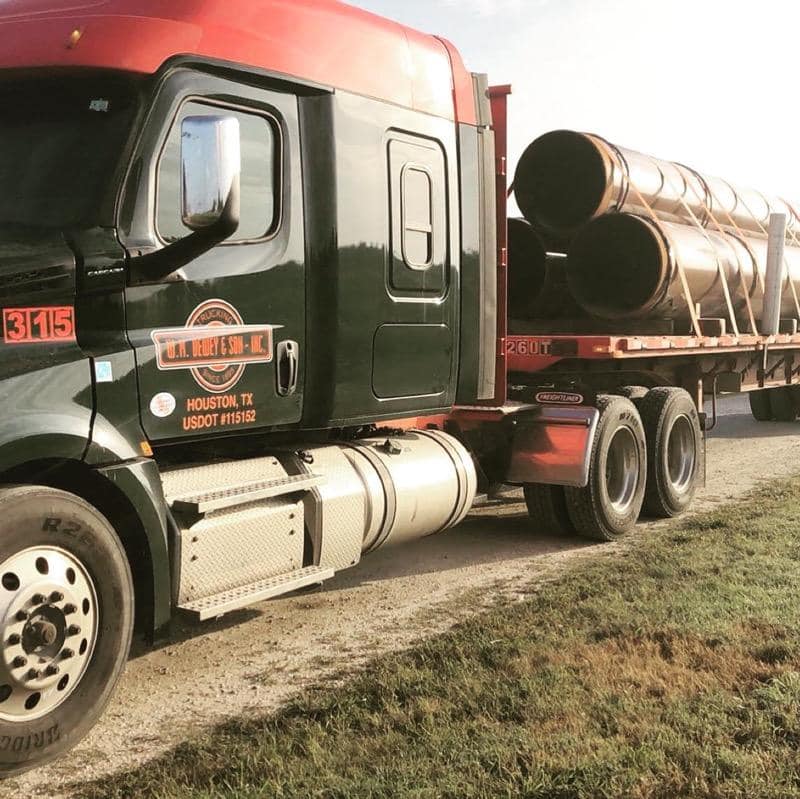 Convenient rail access for loading & unloading material. Our Big Bend Yard features a private rail spur that holds up to 16 railcars & is served by Burlington Northern Santa Fe Corp (BNSF) & Union Pacific (UP) railways. Eliminate costly fees & wait times associated with public rail access!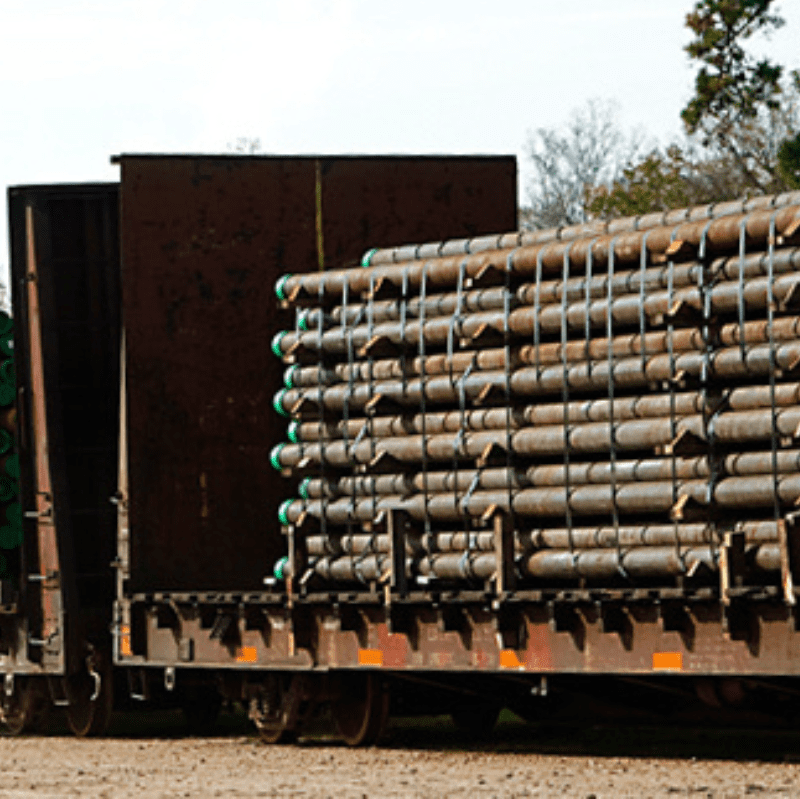 Loading, Unloading & Outbound Rail Management
As part of our Rail Management Services, we provide Total Project Control from start to finish. When you partner with W.M. Dewey & Son, Inc on your pipe transportation projects, you benefit from a vast network of managed solutions.
These benefits include:
Pickup of your pipe and product(s)
Unloading of your inbound product(s)
Delivery of your inbound products(s)
Exclusive, private railcar access
Your single-source solution for all your pipe logistics needs
We are focused on providing you with a total solution and simplifying your logistics needs. Every aspect is handled, reported, tracked & managed for your peace of mind. From transportation to account management, you're covered.
Our logistics services include:
Dedicated account management
Logistics problem solving
Third-party carrier brokerage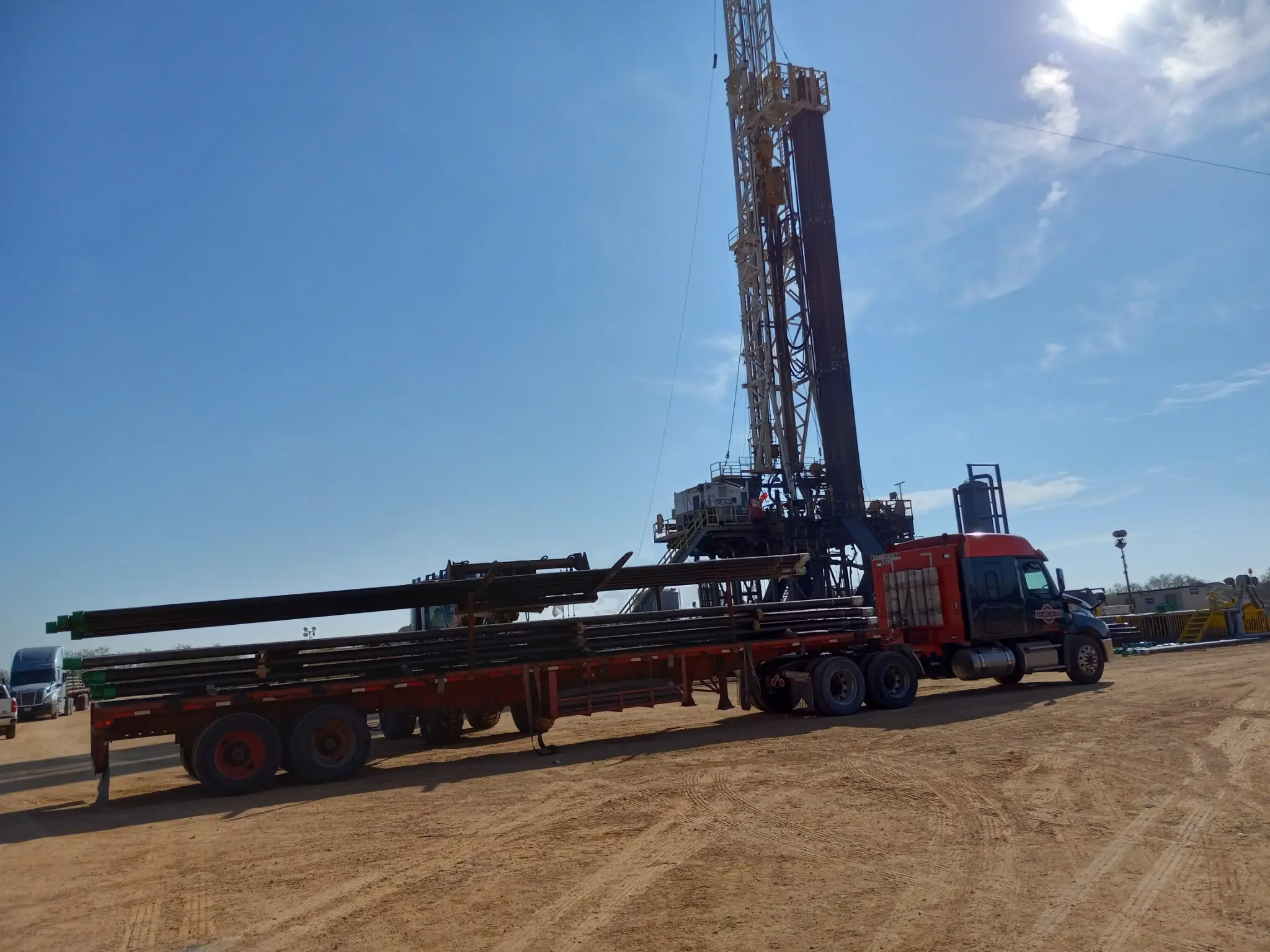 We offer a one-stop-shop solution for the import and export needs of the oil & gas industry. When you partner with W.M. Dewey & Son, Inc you can leave multiple sources behind and enjoy hassle-free shipments. Explore all our Import and Export Services to see how we can help streamline the process.
Simplify your dock, port, and storage operations
Direct Discharge 
Pipe import services, which include pickup from Houston area docks and transportation to pipe processing yards or to the storage yards at W.M. Dewey, where the pipe can be stored or unbundled/sorted for later delivery.
Yard and Rig Pick Up
Our trained drivers will pick up pipe and transport it to storage facilities, where it will be prepared for export.
Pipe Bundling and Bolstering
Dedicated & experienced staff will provide finishing services designed to prep your material for export, including bundling or bolstering of pipe.
Pipe Loading to Containers
Once properly secured, our staff can load your pipe onto a flatbed trailer, railcar, or container, where it will be secured for export.
Haul to Dock
Our two pipe storage yards are conveniently located less than 15 miles from the Port of Houston, making the location ideal for both sea freight and truck export.