join the BEST driving force in houston, tx!
At W.M. Dewey, we believe our employees have been the driving force behind our ability to lead the pipe-hauling industry for over 125 years and counting.
What makes W.M. Dewey different from other trucking companies? Explore our benefits, culture, and more below. If you have any questions, click here to message our recruitment team.
About our equipment and freight
Our company-owned fleet consists of well-maintained tractors with sleeper cabs and over 100 flatbed trailers. We place a unique emphasis on transporting Oil Country Tubular Goods, including Drill Pipe, Casing, and Tubing. Drivers are responsible for safely transporting goods to specified destinations, including the storage yards at W.M. Dewey, distributor fabrication and inspection yards, wellheads, dockyards, rail yards, and more.
A minimum of 5 days of training will be provided.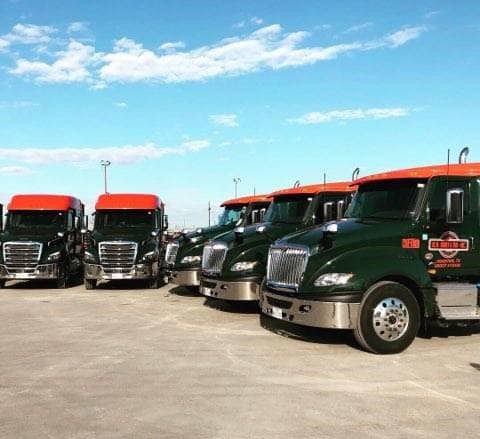 We don't just say we treat our drivers like family, we mean it! Since 1895 our mission has been to treat everyone just like family. You can expect to have a dedicated dispatch team, be greeted by your name, and a smile every time you walk through the doors.
Join us today and be next to get some swag shown!