About W.M. Dewey & Son, Inc.
Founded in 1895,W.M. Dewey & Son, Inc. is a family-owned and operated oilfield trucking company with a unique focus on oil country tubular goods, including, but not limited to drill pipe, casing, and tubing.
As Texas' oldest oilfield trucking and hauling company, W.M. Dewey is founded on integrity and backed by a proven safety record. W.M. Dewey's roots in the oilfield industry began in Sour Lake, Texas, shortly after Texas' first major oil discovery. Originally using a horse and mule-drawn wagon, W.M. Dewey began hauling riveted wrought iron and steel casing. As the oilfield industry evolved so did the W.M. Dewey business; moving from wagons to trucks, and from Sour Lake to Humble and finally to Houston. In the mid-1950s Todd McDowell purchased the Dewey family interests.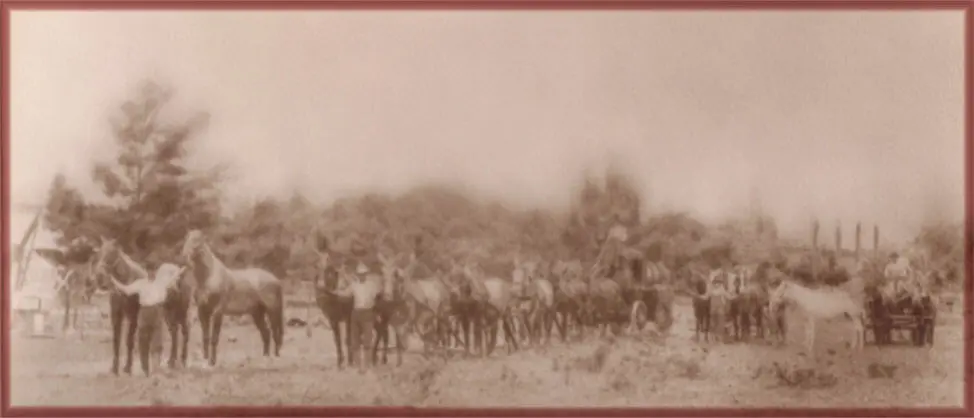 Today, the second and third generation of the McDowell family maintains the foundation of integrity W.M. Dewey was built on: W.M. Dewey has one of the highest U.S. Department of Transportation (DOT) safety ratings and an "out of service" rating consistently below the national average for both vehicles and drivers. W.M. Dewey maintains an entirely company-owned fleet of approximately 100 trucks and 150 flatbed trailers, ensuring that all vehicles are consistently maintained up to W.M. Dewey's high standards. Trucks, trailers, and drivers are fully compliant with Texas DOT and US DOT requirements.
W.M. Dewey is committed to providing oilfield trucking and rail transportation as well as logistics services, including: